Discovering Tasmania, Best Domestic Airlines and Must-See Attractions to Visit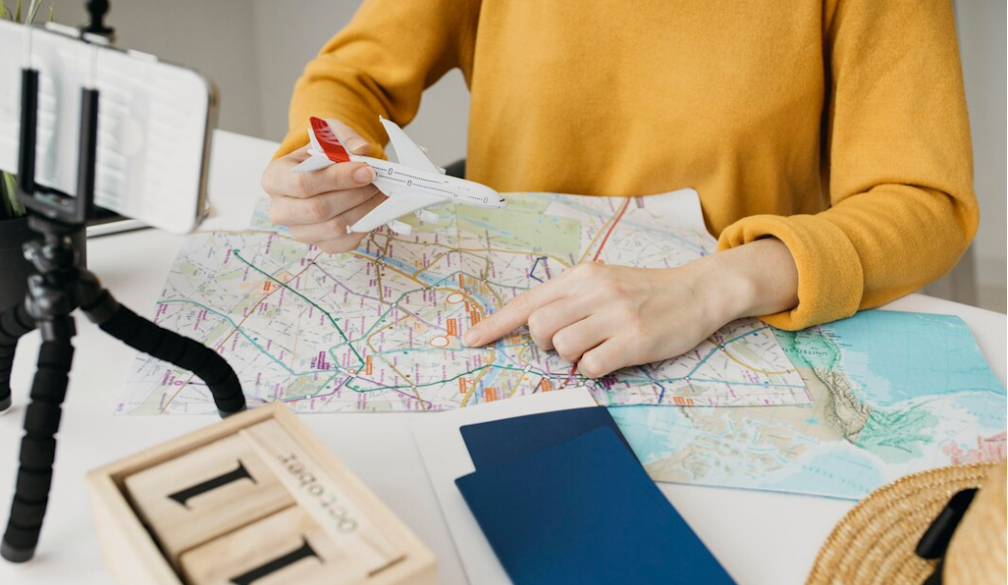 Are you seeking a domestic haven brimming with natural beauty and cultural richness? Look no further than Tasmania. Renowned for its rugged wilderness, breathtaking landscapes, and vibrant cities, Tasmania is a top-tier destination attracting visitors for holidays, business, and more. 
Embark on a journey with us as we unveil the splendors of Tasmania and guide you through the best domestic flights for an unforgettable visit. Book your flight to Tasmania for destination domestic only with Traveloka.
Tourist Destinations to Visit in Tasmania
What's interesting about Tasmania? Below are some of the tourist attractions to visit while in Tasmania.
1. Cradle Mountain-Lake St Clair National Park
Cradle Mountain-Lake St Clair National Park is a stunning wilderness in Tasmania. It features the majestic Cradle Mountain and the serene Lake St Clair. 
This park is part of the Tasmanian Wilderness World Heritage Area and offers numerous hiking trails, including the famous Overland Track. It showcases diverse ecosystems, from ancient rainforests to alpine heaths, and is home to unique wildlife like the Tasmanian devil and the echidna.
2. Freycinet National Park
Freycinet National Park is renowned for its dramatic pink granite peaks, especially the Hazards, and the secluded, pristine beauty of Wineglass Bay. The park offers many activities, such as kayaking, wildlife tours, and scenic walks to viewpoints that afford breathtaking coastal panoramas. 
Its rich biodiversity, including bird species like sea eagles and an array of marine life, makes it a nature lover's paradise.
3. Port Arthur Historic Site
Port Arthur Historic Site is a compelling open-air museum, offering a window into Australia's colonial past and its penal history with well-preserved ruins and restored buildings. It's a place of both natural and historical significance, with hauntingly beautiful landscapes that contrast with the dark stories of its former convict settlement. 
Guided tours and interactive exhibits provide deep insights into the lives of those who lived and were incarcerated here, making it a profoundly educational and moving experience.
Recommended Airlines for Flight Routes to Tasmania
Airlines play a pivotal role in connecting Tasmania to the world. For domestic flights, consider these carriers:
1. Qantas Airways
Qantas Airways, Australia's flag carrier, is one of the most established and reliable airlines offering extensive flight options to Tasmania, ensuring a comfortable and premium travel experience. With frequent flights to Hobart and Launceston, Qantas provides convenience and connectivity for business and leisure travelers looking to explore the island's wonders.
2. Virgin Australia
Virgin Australia provides a competitive option for travelers heading to Tasmania, focusing on value and service that makes for an enjoyable flight experience. They offer regular flights to key Tasmanian destinations, including Hobart and Launceston, accommodating both leisure and business travelers with flexible scheduling.
3. Regional Express
Regional Express Airlines, or Rex, connects Tasmania's regional and smaller urban centers to cities like Hobart and Launceston. With a strong focus on safety and reliability, Rex offers direct travel options from remote areas of Australia to Tasmania, eliminating the need for multiple layovers. Rex's specialized fleet ensures that even less populated areas have direct access to Tasmania's natural beauty and cultural richness.
Tips for Flying to Tasmania
What to prepare before flying to Tasmania? These are some tips to know for flying to Tasmania.
1. Book in Advance
Booking your flight to Tasmania well in advance can lead to significant savings, as airlines often offer early bird rates and more choices in flight timings and seating preferences. This foresight also allows for better planning of your itinerary, ensuring you secure your desired travel dates and gain more favorable flight schedules.
2. Check Baggage Allowances
When flying to Tasmania, it's crucial to check your airline's baggage allowances as they can vary significantly, particularly between international and domestic flights. Knowing the weight and size limits for checked and carry-on luggage can help avoid additional fees and last-minute repacking at the airport.
3. Plan Your Activities
When flying to Tasmania, it's wise to plan your activities to maximize your time on the island, as numerous attractions cater to different interests, from hiking in national parks to exploring historic sites. A well-thought-out itinerary helps ensure you have the necessary bookings for accommodations and special tours, particularly during peak seasons when availability can be limited. 
In conclusion, Tasmania's allure is undeniable, with many destinations to explore and various domestic flights available for an easy journey. Now is the perfect time to book your tickets to Tasmania via Traveloka and immerse yourself in the extraordinary experiences that await.