Top Five New Zealand Photo Spots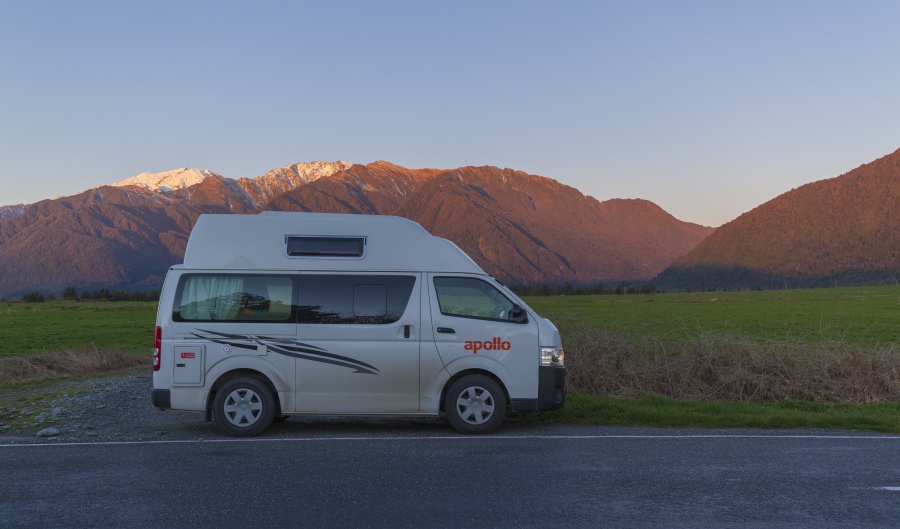 Top Five New Zealand Photo Spots
New Zealand is one of the most photogenic places on the planet. You have wild beaches, expanses of lush forest, waterfalls, mountain ranges, quant towns, and stunning cities. No matter if you're a professional photographer or are just looking to spruce up your Instagram account, this pristine and wild country has the photogenic spots you need to get some truly great snaps no matter which area you may be travelling in. Make sure to pack your favorite cameras and devices in you campervan hire for this trip. If you are wondering which spots are the most photo friendly, you can consult the below helpful list.
Queenstown
Quite possibly one of the most gorgeous towns in the world, this homey village is nestled in between some truly majestic mountains, the peaks of which can be seen from just about any point in the village. This is an important destination for anyone looking to take truly unique shots that will translate well in an medium.
Glenorchy
Just north of Queenstown you will find another great photo op destination at Glenorchy. Situated on the far end of Lake Wakatipu, this majestic location allows for sweeping shots of crystal clear waters with mountain reflections that will really step up your photo game something major. This is classic New Zealand wilderness like you will only find here.
Franz Josef Glacier
This sweeping, alien terrain is just perfect for photos. A pre-historic expanse of ice that draws in travelers from around the globe, Franz Josef has an icy natural beauty to it that you won't want to pass up when it comes to photos. It is absolutely worth going out of your way to get to this remote destination, since the photos you will snap here are sure to be amongst your top snaps of all time. With this type of unique scenery, you truly can't go wrong.
Royal Albatross Center
You just can't take a photographic journey through New Zealand without grabbing some snaps of the native wildlife. Here you will find that wildlife in great abundance and ready to be photographed. You can get snaps of everything from penguins to the Island's colorful array of exotic native birds. Of course there are many places to snap the wildlife all over New Zealand, but you won't find it all in one place like you will here.
Mt. Cook
When it comes to astonishing views, it just doesn't get much more intense than Mt. Cook. A towering, snowcapped masterpiece of nature, Mt. Cook looms large over the entire area. This makes it perfect for photographers since you can capture the mountain from many different interesting angles. The roads that lead to and from the mountain over amazing scenery the whole way and lie right in the shadow of the peak. There are also many hiking trails around the mountain's base, meaning you can capture it from the spot where it starts, casting light on the impossible angle the mountain takes on. Even if you're not up for a hike or a drive, many of the hotels, restaurants, and stores in the area have direct views of the mountain as well, so you can even capture images while out dining or shopping, or right off the balcony at your hotel.
New Zealand is a photographer's dream. Make sure to note that the country has much more to offer than just these five sites. Anywhere you find yourself on the Island will include at least a handful of spots that will make for some unique and wondrous photography, so always make sure to have your camera handy on your trip.