5 Aussie Destinations You'd Rather Be On Monday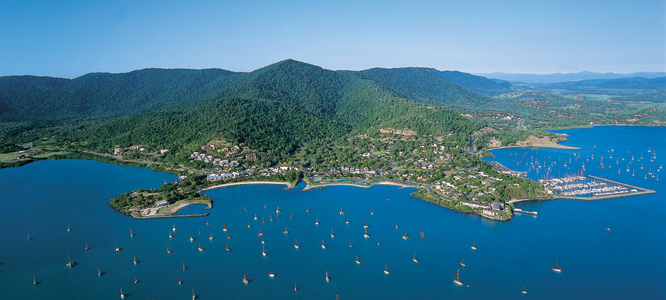 5 Aussie Destinations You'd Rather Be On Monday 


Oh, those Monday blues can really get you, no? The weekend was amazing, but now you're back to the daily grind and what a challenge it is to feel it. You know what may help you feel better? Planning a trip in a campervan hire Australia.
All work and no play aren't what life is about and you do get vacation time for all that hard work that you do. If you are looking for something new to do for your time off, why not start browsing new Australian destinations to cheer you up on a Monday? What could be better than daydreaming about a campervan hire Australia?
To help you get started, here are some of the most amazing Australian destinations that are worth browsing while at the office on a Monday:
1.Melbourne-When it comes to Australian cities, Melbourne certainly is a favorite. While you may be hoping to visit paradisiacal destinations, there will be opportunity for you to discover them further below. Melbourne is the must-visit city for anyone who wants to get a real taste of what the world's most livable city is like.
First of all, if you need a campervan hire Melbourne has many companies you can get a vehicle from. And of course, it is truly is a beautiful city. From the trendy, classy areas to the street art and alleys for you to explore, there is just something special about the city itself that makes you admire buildings and architecture. It's also a place that is rich in culture and is home to people from all over. This blend of international cultures gives it a special atmosphere that is hard to find anywhere else. It's also near beaches and has the Great Ocean Road just around the corner. From the rich environment of the city itself to the plethora of things to do and fun to be had, Melbourne is truly worth visiting.
2. Sydney-Everyone has seen pictures of Sydney's harbour and it's one of the reasons why you'll want to visit this city if you ever take a road trip throughout Australia. There are leisurely activities for you to be able to appreciate the harbour, like cruising on a boat or enjoying a meal at a water-front café and then there are activities for the adventure-seekers. Does the Sydney Harbour Bridge ring a bell? You may want to take a chance and climb the arches, just like many other tourists seeking to have a good time (not on your own, but with tour companies). If you want to have some time in nature, you can always go hike the Blue Mountains nearby. Just like Melbourne, this city is rich in culture and is the perfect spot to really get to know the friendly vibes that Aussies are so well-known for.
3. Whitsunday Islands-One of the most beautiful beach destinations in the country and also a great location for those planning on a visit to the Great Barrier Reef, the Whitsundays are a must-visit for anyone going to Australia. If you're all about "that marine life" and white sand beaches, lush vegetation, and whole lot of sunshine, the idea of Whitsunday Islands will get you through any and every Monday until you go there.
4. Uluru-You can't go to Australia without a bush experience and visiting Urulu is the best way to do this. Uluru stands tall-even taller than some of New York's taller buildings-and in contrast of the vast plain that surrounds it, it's quite majestic to see. The red rocks and domes found in the Uluru-Kata Tjuta National Park are just a part of the great attraction of this area. It is an area that is rich in Aborigine history and is in fact a place where both Anangu people and the Parks Australia have worked together to protect and keep this area the beautiful destination that it is. If you're looking for a true Australian experience, don't hesitate to visit Uluru.
5. Freycinet National Park-This breathtaking destination is truly a must for the nature lover who visits Australia. With gorgeous views of white-sand beaches, turquoise waters, and local wildlife, Freycinet is sure to be a rewarding experience for anyone who loves beaches and granite mountains. Whether you go on a three-day hike through the park or you laze around at the beach, it's a definite must for your trip to Australia.
Mondays don't have to be so hard when you have something to look forward to. We work in order to enjoy life, so why not focus on what's around the corner for your next vacation destination.
Take your time to research the above-mentioned places and try adding a few more of your own. Take advantage of your campervan hire Australia and make it a road trip to remember. Whether you visit Uluru or the Whitsundays, you'll discover that Australia truly is a destination to write home about.