5 Tips On Choosing Road Trip Destinations
5 Tips On Choosing Road Trip Destinations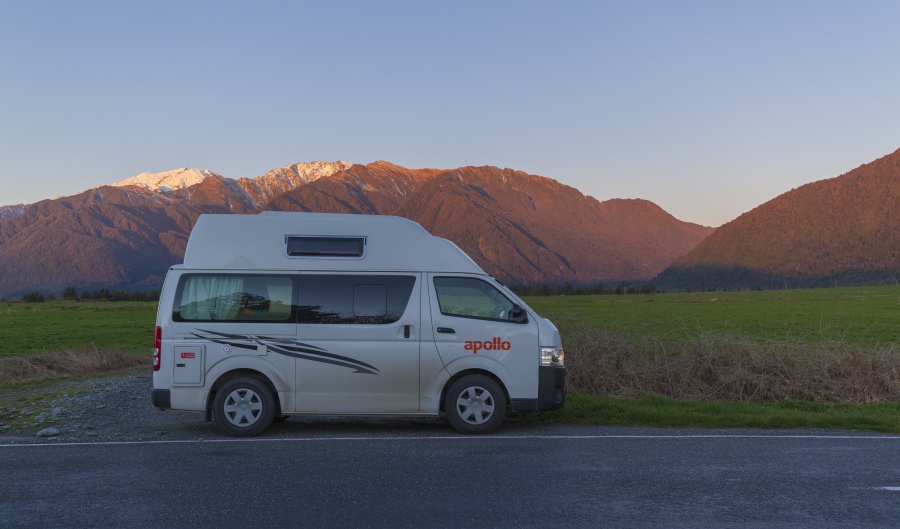 If you are planning to set out on your first road trip, then you have made a decision that will lead to many years of fun adventure on the open road. There is nothing like loading up an
RV rental
and heading out to a chosen destination for days or weeks of good times and outdoor adventure. Of course all travelers are different, so when it comes to choosing the perfect road trip destination you need to take into account your travel needs and specific tastes. A destination that is great for one road tripper may not be so great for the next, so follow these basic tips when choosing your destination.
Take Your Fellow Travelers Into Account
One thing that will certainly determine the best destination is how many people you will be traveling with and your traveling party's tastes and needs. If you will be road tripping with family, for example, then you will want to look up more family-friendly destinations that will be good for children and adults out on a journey together. If you will be traveling with a significant other, then perhaps you will want to choose a more romantic location or take into account the tastes of your companion. If you are traveling with a group of friends then you should all put your heads together to find out your collective tastes and plan for a destination that will be satisfactory for everyone involved. It all comes down to knowing your traveling party and making sure that the destination you choose will be satisfactory to each person along for the trip.
Look For Variety
When it comes to perfect road trip destinations, variety is key. If you find a destination that has a number of different activities within its borders and a variety of terrains to explore and sights to see, then your overall experience will most often be a better one than if you choose a spot that loses its luster after a few days. When doing your research narrow down your potential destinations to those that contain a number of different activities, sights, and terrains that will keep you and your travel companions entertained throughout the trip, then compare the destinations and go with the one that contains the most action. This way you can guarantee that you won't be bored during the trip.

Don't Be Afraid Of Repeats
It goes without saying that lots of experienced road trippers have favorite spots that they return to time and time again. This doesn't mean that they hit this destination each time they load up their RV rental, but it remains in circulation because they know for a fact that they will have a good time there and have fallen in love with the territory as a whole. So when you're planning your next trip don't be afraid to pick a destination you already enjoy since this is just a part of road tripping as a whole. There is no need to deny yourself a destination you enjoy just because you've already been there, so keep that favorite spot in circulation by all means.

Try Something New
Road tripping is all about stepping outside your boundaries and finding new activities and territories that you enjoy. Therefore never shy away from choosing a destination that is completely new to you and where you will be able to engage in a number of different activities that you may not have previously taken part in. After all you just don't know what types of adventures you will enjoy unless you give them a try. For example, if you've always been curious about caving but have never had the chance to do it, then why not choose a destination where you will be able to try it out? Finding new location and activities is central to the road trip mind frame, so go ahead and branch out and see what you can find.
Of course when choosing a new destination with untested activities, you should take into account your travel companions and make sure that they are on board and agree on the destination. As long as you are all signed off on it, then head off into the great unknown.
Choosing a road trip destination is easy as long as you take into account your traveling party, your specific tastes in scenery and activities, and your past history of road travel. No matter where you may be located, chances are there are dozens of great destinations just a short RV rental journey away. With so many destinations at close range, it comes down to doing your research, narrowing down the list, and coming up with a perfect destination you can be confident you and your traveling party will fully enjoy.