How to increase the chance of winning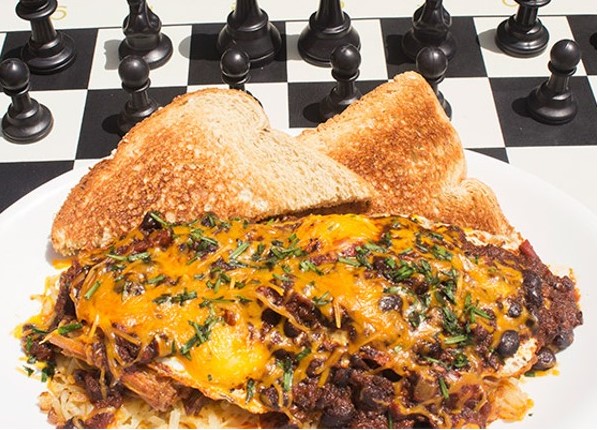 The work culture of today is driven by the desire of success and increased salary. In order to get more work done during the shift the employees tend to skip meals or choose some unhealthy snacks. Then later in the day they gorge on some fast food and drinks. However there are some studies that prove the direct connection between the food we consume and our work productivity. Poor diet choices can lead to a lack of focus, fatigue and irritability. And doesn't it seem reasonable that you can't completely devote yourself to the task at hand when all you can think of is that new cheeseburger commercial? So to improve your own life we recommend keeping your stomach full both during and after your work shift. Here are a few recipes to help you with that.
One of the most universally loved foods is pizza. Nowadays you can get it in any cafes, restaurants and order some any day of the week. But not a lot of people actually try cooking it at home and they're missing out on a lot of new flavors and possibilities because of that. You can buy frozen pizza dough at the supermarket or make your own with flour, olive oil, water and salt. You can also make a big batch of it in a food processor and freeze for later use.
And the best part of any pizza is the toppings, of course. A simple marinara sauce of tomatoes, carrots, onion, garlic and herbs can dramatically improve the taste of your homemade meal. It's great for any other Italian dishes as well like spaghetti marinara or lasagna. And this sauce is freezer safe as well. Add some good quality cheese, vegetables or meats of your choosing, and enjoy the wonderful taste of the homemade pizza. We bet you won't come back to the deliver kind any time soon!
Another great comfort food is French fries. The crispy outside and addicting salty taste make them another dish loved by everyone. And even though they're great just as is, there's always room for improvement. Next time try out this cheese sauce with your fries. It has more flavor than any type you can buy at a fast food restaurant while its sodium content is much lower. A simple combination of butter, milk, flour and cheese leads to a silky smooth sauce that's great for fries, burgers and mac and cheese. You can also experiment with spices to adjust this recipe to your liking.
Sometimes after a disappointing work day you desperately need some cheering up. Instead of simply drinking your feelings, try adding alcohol to your food. There's a great variety of recipes using wine but we recommend something a bit more risqué and exciting. This vodka sauce is mostly a simple combination of tomatoes, half and half, parmesan cheese and seasonings. The alcohol pretty much evaporates during the cooking process, leaving behind only a touch of heat that complements the acidity of tomatoes and balsamic vinegar. Add the pasta of your choosing and enjoy this mood booster of a recipe!